BACK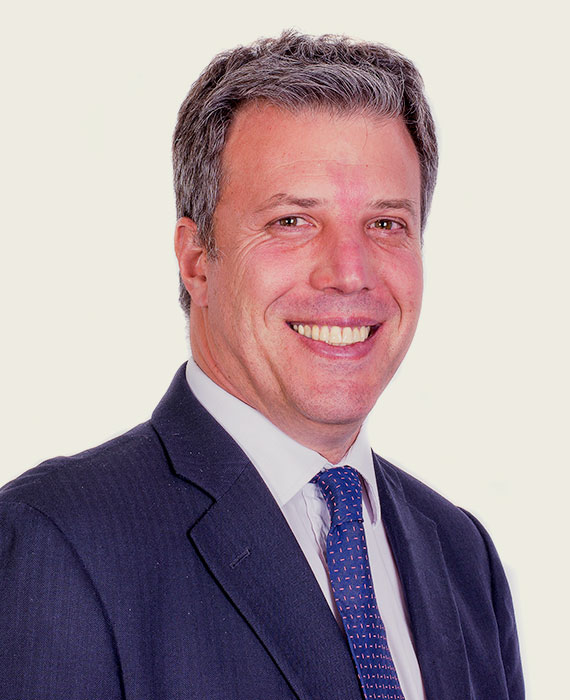 Jorge Ignacio Oría's practice focuses primarily on public and private mergers and acquisitions, negotiation of complex commercial and civil contracts, corporate governance, compliance and general corporate matters.
Jorge acts as corporate counsel to Torneos y Competencias on an ongoing basis since June 2015 and has assisted in the reconstruction and renegotiation of most of its contractual and corporate relationships in the aftermath of the FIFA-Gate.
In 2019 he assisted the national energy company IEASA in the structuring of the sale of the Thermal Power Plant Ensenada de Barragán within the framework of a national and international public bidding process. He also assisted Lime in its participation in the Pilot Program for Shared Electrical Scooters launched by the City of Buenos Aires.
In 2018 he acted as counsel to Lone Star Funds in the acquisition of San Antonio Internacional, Argentina's largest provider of oil and gas services. He continues to assist Lone Star Funds in the management of its investment and in various local and regional transactions.
In 2017 he acted as counsel to Anheuser Busch Inbev in the termination of the Budweiser license held by Compañía Cervecerías Unidas in Argentina, the granting of a perpetual license for that brand in Argentina to Cervecería y Maltería Quilmes and related M&A transactions.
He also advises WeWork in all corporate aspects of their Argentine subsidiary. He has created tailor-made commercial agreements for worldwide use by Assist Card and Buch+Deichman and has assisted companies in the creation and implementation of corporate compliance programs.
Since 2007, he assists Grupo Clarín in matters relating to capital markets compliance and has also advised certain of its subsidiaries in financing transactions. He has acted as counsel to a minority shareholder of Grupo Clarín in the structuring of its participation in that company as a result of the spinoff of the group's Internet and cable television business and the merger of Cablevisión with Telecom Argentina.
From December 2015 to January 2017 he acted as legal advisor to the Reserve Fund of the National Pension System (FGS-ANSES). As such, he provided corporate governance training to all government-appointed directors on the boards of the companies in which the FGS participates; he drafted bills, presidential decrees, agreements between the FGS, the Ministry of Finance and all Argentine Provinces and letters of intent with foreign sovereign investment authorities. He was appointed to the board of directors of various companies at the proposal of the National Government.